There are several reasons why including women in the formal financial system benefits the economy & the country. Here's one: in recent times, on witnessing the growing economic tension, the government seemed to have a 'Eureka moment'. With women accounting for 48% of the country's population, they could readily join the workforce, and they could contribute to the country's paling GDP.
💡 30% of Klub patron investors are women, so we thought a 1:1 with them would help us deep dive into where do women stand today in terms of financial freedom & investing behaviour. We asked Ishani Chanana, CFA and a Klub patron since 2020, "How many women in your circle invest actively in stocks, mutual funds etc. (Anything other than the traditional PPFs, life insurance etc.)?"
"Around 50% of the women in my circle invest either by themselves or through a financial advisor."
The point being - although we are 135.6 years (World Economic Forum) away from bridging the gender gap worldwide between men and women, we cannot deny the fact that times are changing for women dramatically. 🎉
We reached out to more patron investors to test the hypothesis. Harshita Bhat, Senior Manager - Compensation, Benefits and HRIS at Tata Consumer Products, is another example of what's possible for women who make their own financial decisions. We spoke to her and here's what she had to say:
Klub: How do you go about making financial decisions?
Harshita Bhat: In the past, I've usually had my family make financial decisions for me. However, being from the accounts stream, I happened to stumble upon what Klub does, and decided to take a very independent decision concerning finance for the very first time!
According to the DSP Winvestor Pulse 2019 Survey, only 33% of women are making independent financial decisions as compared to 64% of men. If we eliminate the word 'ONLY', this is indeed a welcome change that we have observed in millennial women (aged 18-25 years). Their decisions concerning finances are mimicked by older women falling in the age bracket of 30-36 years. The older generation may not take stock of their financial decisions & they often have to rely on their financial advisors. However, they make an effort to run a fine tooth-comb through the ongoings in the market.
Klub: Do your women friends also make active investments and their own financial decisions?
Harshita Bhat: I'm from an accounting background, as are most of my friends. We certainly take the initiative to discuss finance. Quite a few of my friends are making an effort towards making independent decisions. In fact, as an accountant, I would add, that it's a great idea to diversify your funds and allocate them in a smattering of fixed deposits, mutual funds, PPF, and the new age investment options too!
This is one of the wisest decisions that most women are making. Diversifying funds and allocating them equitably between high-risk and low-risk options, balances out the loss, just in case the market crumbles, it softens the blow.
Klub: How has your experience with Klub been?
Harshita Bhat: It's been a year since I have been a Klub Patron, and the experience so far has been wonderful! I started by investing in one brand and today, I'm investing in a total of five brands. And until now, I've been able to 5x my returns in almost a year. Klub's platform has a very chic vibe to it. They extend a delightful financial investing experience to patron investors. The plans drift from traditional methods of investment, enabling patrons to fund and nurture brands that they love most!
With an array of brands that fall under various segments under Klub's umbrella, the patron investors, (that is you) have the liberty to exercise freedom towards your likes and dislikes. None of these choices is segmented by gender. The transparency allows you to know about how your money is allocated by the brand, and how will you benefit from this in the future.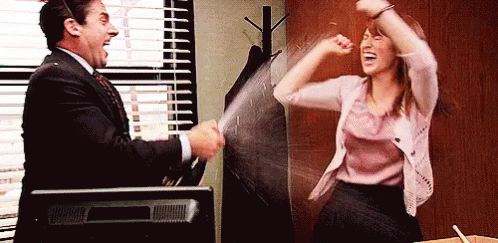 Let's take a look at things from the grassroots. When the government realized that the GDP was on the brink of collapsing, they set up a robust skilling infrastructure to bridge gaps in employability. The ongoing skilling program met with the pandemic, where the workforce witnessed a yawning gap between the employer and employee as the skill requirements weren't matching.
As the youth started skilling, they were absorbed into the workforce. The force currently consists of many more white-collared professionals who'd play an integral role in contributing to the advancing GDP of the nation. Simultaneously, KPMG survey reports threw light on how enterprises that involved a heterogeneous mix of male and female professionals would advance profitably. The thought furthered the involvement of women in the workforce, predominantly beginning to occupy the space of white-collared professionals. These women make an effort at incentivizing the financial advancements in the country.
💡 With more women like Harshita taking charge of growing their personal wealth, we are very hopeful about the increasing investment literacy among working women. Studies show that women make better financial decisions compared to men, as they are more patient, and naturally have a keen eye for detail.
P.S - Considering all of the above information and data points, we at Klub have pledged to make more women invest and fund more female-led businesses this year, taking that number to a whopping 50%. This women's day, we want to walk the talk by offering a flat 50% off our platform fee on your first investment as a klub patron, the offer will be live for all ladies who sign up between 8 - 12th March. We say, this women's day, just do it!
Become a Klub patron today: https://app.klubworks.com/  🚀